October is Black History Month. For this week's blog, we're showcasing some of the books published in 2021 and some of the resources you can use to find out more about black history all year round. Whether you prefer reading a physical book, reading on a device using BorrowBox or downloading and listening to an eAudiobook, we have reading suggestions for you.
---
Fiction
In Every Mirror, She's Black by Lola Akinmade-Akerstrom
Kemi is ready to change her life. She's sick of being second-guessed in the boardroom; tired of smiling politely while men gaze at her body; bored of dating surveys that tell her Black African women are the least desired in America. Moving across the world, for a new job, certainly things will be different.
Brittany-Rae is tired of serving others. She's determined not to struggle like her parents did. As a flight attendant, she's seen the way the super-wealthy float, untouchable and easy, and she envies it. As a model in her twenties, she had a taste of that privilege. Now pushing forty, she knows that to have one kind of freedom, she must sacrifice another.
Muna began her treacherous journey two years ago. Then, she was a family of three. Now her mother and younger brother are buried somewhere at the bottom of the Mediterranean Sea. She's been granted asylum, but she can't shake the feeling that she will never belong. When your only family is a stack of passport photos, it's hard to grow new roots.
In search of escape, these three women find themselves in Stockholm, a city that prides itself on being egalitarian and open. Instead of a fresh new start, they find the same problems just wear a different name.
Afterlives by Abdulrazak Gurnah
Restless, ambitious Ilyas was stolen from his parents by the Schutzruppe askari, the German colonial troops; after years away, he returns to his village to find his parents gone, and his sister Afiya given away. Hamza was not stolen, but was sold; he has come of age in the schutztruppe, at the right hand of an officer whose control has ensured his protection but marked him for life. Hamza does not have words for how the war ended for him. Returning to the town of his childhood, all he wants is work, however humble, and security – and the beautiful Afiya. The century is young. The Germans and the British and the French and the Belgians and whoever else have drawn their maps and signed their treaties and divided up Africa. As they seek complete dominion they are forced to extinguish revolt after revolt by the colonised.
Young and confident, with a swagger in her step, Sugar arrives in the small southern town of Bigelow with the hope of starting over. Soon Bigelow is alight with gossip and suspicion, and Sugar fears she can't hide from her past. Until, that is, she meets Pearl, her next-door neighbour.
Over sweet-potato pie, an unlikely friendship begins, transforming both women's lives – and the life of an entire town. Vividly bringing 1950s Deep South America to life, with its flowering magnolia trees, lingering scents of jasmine and honeysuckle, and white picket fences that keep strangers out – but ignorance and superstition in, Sugar takes us on a journey through loss and suffering to a place of forgiveness, understanding, and grace.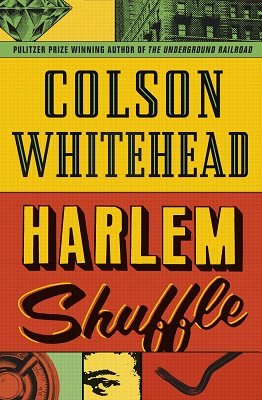 Harlem Shuffle by Colson Whitehead
To his customers and neighbours on 125th street, Carney is an upstanding salesman of reasonably-priced furniture, making a life for himself and his family. He and his wife Elizabeth are expecting their second child, and if her parents don't approve of him or their cramped apartment across from the subway tracks, it's still home.
Few people know he descends from a line of uptown hoods and crooks, and that his facade of normalcy has more than a few cracks in it. Cracks that are getting bigger all the time. Cash is tight, especially with all those instalment plan sofas, so if his cousin Freddie occasionally drops off the odd ring or necklace at the furniture store, Ray doesn't see the need to ask where it comes from. He knows a jeweller downtown who also doesn't ask questions. Then Freddie falls in with a crew who plan to rob the Hotel Theresa and volunteers Ray's services as the fence.
A Lowcountry Bride by Preslaysa Williams
Maya Jackson has worked for a renowned New York City bridal gown brand for years and dreams of becoming Head Designer. She has the talent, she just needs a chance to showcase her unique style. Due to an illness, she's always prioritised her career over her personal life until Maya's father fractures his hip and she returns to Charleston, SC. While home for only a few months, she's thrilled to find an opportunity at the local bridal gown boutique.
A military veteran and widowed father, Derek Sullivan hopes to save Always a Bride from bankruptcy in order to preserve the legacy of his family. He also wants to reconnect with his estranged, 12-year-old daughter, who is still recovering from the loss of her mother. The last thing he needs is a relationship with a beautiful, smart, complicated woman who will be leaving soon. When Derek begins to fall for the lovely Maya, he knows there's no future.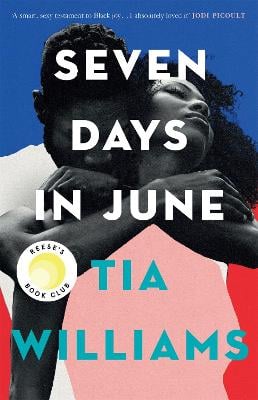 Seven Days In June by Tia Williams
Eva Mercy is a single mom and bestselling erotica writer who is feeling pressed from all sides. Shane Hall is a reclusive, enigmatic, award-winning novelist, who, to everyone's surprise, shows up unexpectedly in New York.
When Shane and Eve meet at a literary event, sparks fly, raising not only their buried traumas, but also the eyebrows of the Black literati. What no one knows is that 15 years earlier, teenage Eva and Shane spent one crazy, torrid week madly in love. While they may be pretending not to know each other, they can't deny their chemistry – or the fact that they've been secretly writing to each other in their books through the years.
Over the next 7 days, amidst a steamy Brooklyn summer, Eva and Shane reconnect – but Eva's wary of the man who broke her heart, and wants him out of the city so her life can return to normal. Before Shane disappears though, she needs a few questions answered.
---
Non Fiction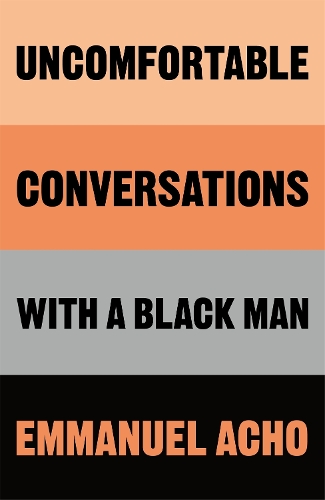 Uncomfortable Conversations With A Black Man by Emmanuel Acho
Drawing from his phenomenally successful video series Uncomfortable Conversations with a Black Man, Acho's book is a pivotal and timely companion to the urgently needed discussions about racism.
You cannot fix a problem you do not know you have. So begins Emmanuel Acho in his essential guide to the truths Americans need to know to address the systemic racism that has recently electrified protests in all fifty states. 'There is a fix,' Acho says. 'But in order to access it, we're going to have to have some uncomfortable conversations.
In Uncomfortable Conversations With a Black Man, Acho takes on all the questions, large and small, insensitive and taboo, many white people are afraid to ask – yet which everyone needs the answers to, now more than ever. With the same open-hearted generosity that has made his video series a phenomenon, Acho explains the vital core of such fraught concepts as white privilege, cultural appropriation, and "reverse racism."
In his own words, he provides a space of compassion and understanding in a discussion that can lack both. He asks only for the reader's curiosity-but along the way, he will galvanize all of us to join the antiracist fight.
Black Poppies: Britain's Black Community and The Great War by Stephen Bourne
In 1914 there were at least 10,000 black Britons, many of African and West Indian heritage, fiercely loyal to their mother country. Despite being discouraged from serving in the British Army during the First World War, men managed to join all branches of the armed forces and black communities made a vital contribution, both on the front and at home.
By 1918 it is estimated that the black population had trebled to 30,000, and after the war many black soldiers who had fought for Britain decided to make it their home. 
'Black Poppies' explores the military and civilian wartime experiences of these men and of women, from the trenches to the music hall.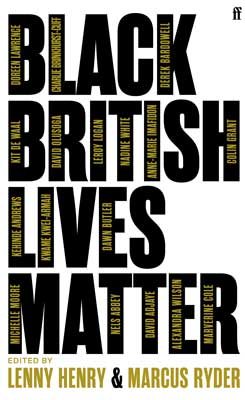 Black British Lives Matter, edited by Lenny Henry and Marcus Ryder (due to be published November 2021)
In response to the international outcry at George Floyd's death, Lenny Henry and Marcus Ryder have commissioned this collection of essays to discuss how and why we need to fight for Black lives to matter – not just for Black people but for society as a whole.
Recognising Black British experience within the Black Lives Matter movement, seventeen prominent Black figures explain why Black lives should be celebrated when too often they are undervalued. Drawing from personal experience, they stress how Black British people have unique perspectives and experiences that enrich British society and the world; how Black lives are far more interesting and important than the forces that try to limit it.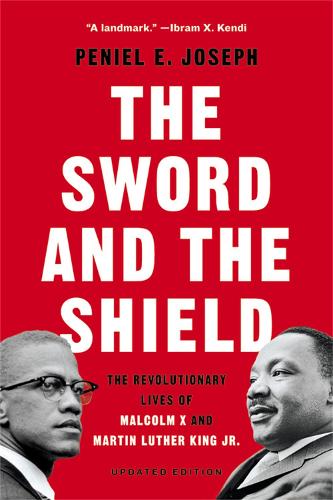 The Sword and the Shield by Peniel E Joseph
Martin Luther King Jr. and Malcolm X are the two most iconic figures of the Civil Rights movement. To most Americans, Malcolm and Martin represent contrasting political ideals — self-defence vs. non-violence, anger vs. pacifism, separatism vs. integration, the sword vs. the shield. The Civil Rights movement itself has suffered the same fate: while non-violent direct action is remembered today as an unalloyed good and an unassailable part of our democracy, the movement's combative militancy has been either vilified or erased outright.
In The Sword and the Shield, acclaimed historian Peniel Joseph offers a dual biography of Malcolm and Martin and a more nuanced narrative that pushes us to completely reconsider these two leaders as well as the era they came to define. The Sword and the Shield reimagines Malcolm X and Martin Luther King Jr. not as antagonists, but as two political revolutionaries who confronted the same problem from different perspectives. Examining their political lives next to one another provides a more complicated, but ultimately more satisfying, understanding of these men and the times they shaped.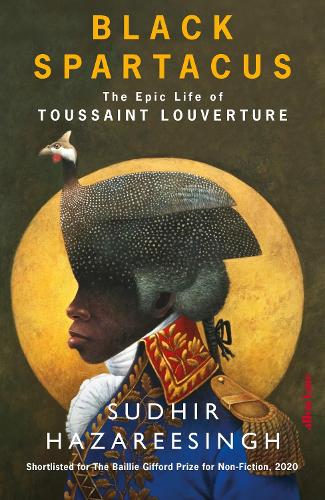 Black Spartacus: The Epic Life of Toussaint Louverture by Sudhir Hazareesingh
The Haitian Revolution began in the French Caribbean colony of Saint-Domingue with a slave revolt in August 1791, and culminated a dozen years later in the proclamation of the world's first independent black state. After the abolition of slavery in 1793, Toussaint Louverture, himself a former slave, became the leader of the colony's black population, the commander of its republican army and eventually its governor.
During the course of his extraordinary life, he confronted (and for a time overcame) some of the dominant forces of his age – slavery, settler colonialism, imperialism and racial hierarchy. Treacherously seized by Napoleon's invading army in 1802, this charismatic figure ended his days, in Wordsworth's phrase, 'the most unhappy man of men', imprisoned in a fortress in France.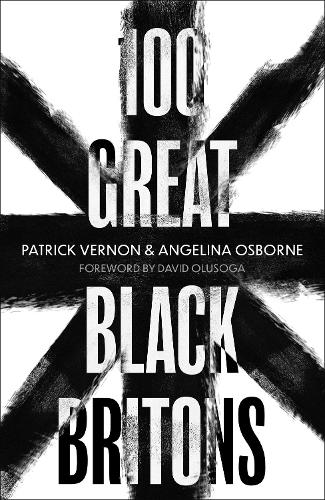 100 Great Black Britons by Patrick Vernon and Angelina Osbourne
Patrick Vernon's landmark '100 Great Black Britons' campaign of 2003 was one of the most successful movements to focus on the role of people of African and Caribbean descent in British history. Frustrated by the widespread and continuing exclusion of the black British community from the mainstream popular conception of 'Britishness', despite black people having lived in Britain for over a thousand years, Vernon set up a public poll in which anyone could vote for the black Briton they most admired. The response to this campaign was incredible.
As a result, a number of black historical figures were included on the national school curriculum and had statues and memorials erected and blue plaques put up in their honour. Now, with this book, Vernon and Osborne have relaunched the campaign with an updated list of names and accompanying portraits.
---
Children's and Young Adult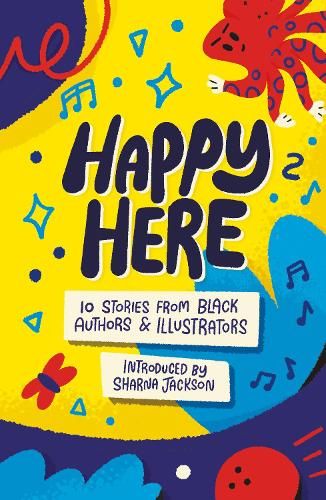 With an introduction from bestselling author Sharna Jackson, 'Happy Here' features stories and poems by 10 Black British authors for readers aged 7+.
Exploring themes of joy, home and family through a wide range of genres and styles, each author has been paired with a different illustrator to spotlight Black British artistic talent. With stories by Dean Atta, Joseph Coelho, Kereen Getten, Patrice Lawrence, Theresa Lola, E.L. Norry, Jasmine Richards, Alexandra Sheppard, Yomi Sode, and Clare Weze.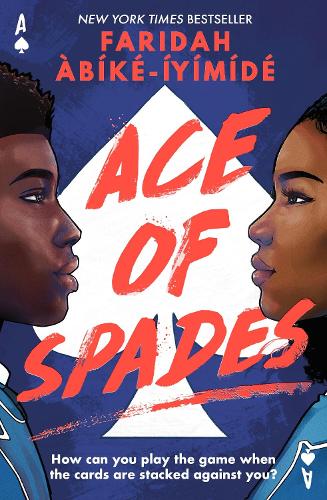 Ace of Spades by Faridah Abike-Iyimida
A compelling, incendiary, and unputdownable thriller with a shocking twist, Faridah Abike-Iyimide delves deep into the heart of institutionalized racism with this compulsive debut.
Welcome to Niveus Private Academy, where money paves the hallways, and the students are never less than perfect. Until now. Because anonymous texter, Aces, is bringing two students' dark secrets to light.
Talented musician Devon buries himself in rehearsals, but he can't escape the spotlight when his private photos go public. Head girl Chiamaka isn't afraid to get what she wants, but soon everyone will know the price she has paid for power. Someone is out to get them both. Someone who holds all the aces. And they're planning much more than a high-school game…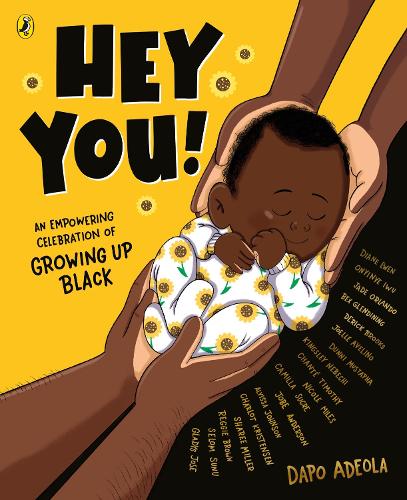 Remember to dream your own dreams. Keep searching – you will find the right stories for you. Love your beautiful skin. This moving picture book honestly addresses the experiences Black children face growing up with systemic racism, as well as providing hope for the future.
Written by award-winning illustrator Dapo Adeola as if speaking to his younger self, the narrative also delivers a poignant, empowering, and deeply affecting message to a new generation of dreamers.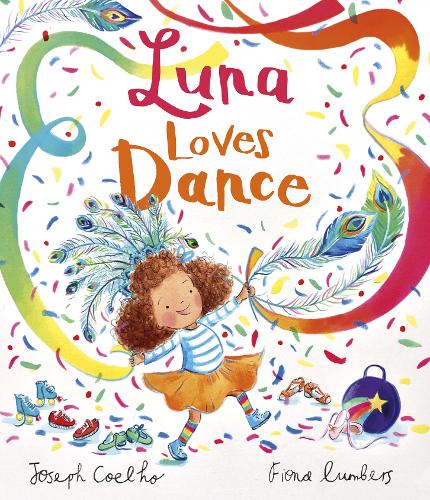 Luna Loves Dance by Joseph Coelho and illustrated by Fiona Lumbers
When Luna dances, she feels like the world's volume turns up, like all colours brighten, like sunlight sparkles behind every cloud. But when she takes her dance exam she ducks, dives, spins and – falls. Luna thinks she can't be a real dancer now.
Can Luna's family convince her otherwise?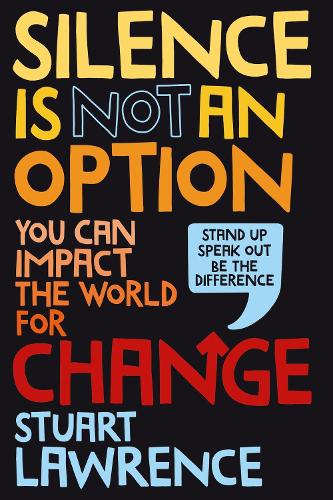 Silence Is Not An Option: You can impact the world for change by Stuart Lawrence
Silence is NEVER an option – stand up, speak out, be the difference.
In this book, Stuart Lawrence talks about what he has learned from life – the tools that have helped him live positively and kept him moving forwards when times have been tough. "We all want to be successful in life and to be remembered for our achievements – but how can we do that, when the world can seem so big and sometimes scary?"
From role models to self-control, failure to imagination, Stuart's aim with this book is to use his own experience to help young people – to help all people – harness the good in themselves and in the world around them, using that fire of positivity to create change in their lives.
About the author: Stuart Lawrence is the younger brother of Stephen Lawrence, the young man who, on 22 April 1993, at the age of just 18, was murdered in an unprovoked racist attack. Stuart is an educator and motivational speaker, dedicated to helping to transform the life chances of young people.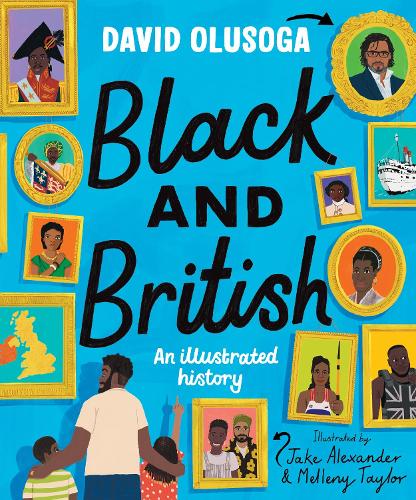 Black and British: An Illustrated History by David Olusoga and illustrated by Jake Alexander and Melleny Taylor (due to be published November 2021)
This book is a visual journey though Black British history for younger readers by award-winning historian and broadcaster David Olusoga and illustrated by Jake Alexander and Melleny Taylor.
The essential starting place for anyone who wants to learn about Black British History. David Olusoga's thought provoking text charts the forgotten histories of Black people in Britain from Roman times right through to the present day. From Roman Africans guarding Hadrian's Wall, to an African trumpeter in the court of Henry the Eighth, Black Georgians fighting for the abolition of slavery, Black soldiers fighting for Britain in the First World War, Windrush and right up to today. These are the stories that brought us all together in this country.
When did Africans first come to Britain?
Who are the well-dressed black children in Georgian paintings?
Why did the American Civil War disrupt the Industrial Revolution?
These and many other questions are answered in this essential introduction to 1800 years of the Black British history.
---
For even more reading suggestions, browse the book lists on our Inclusive Reads page.
You can also access an archive of events from The British Library from previous year's Black History Month celebrations. As part of our partnership with the Living Knowledge Network, you can view their archive of Black Lives and Stories including events with Benjamin Zephaniah, David Harewood and Bernardine Evaristo and an exploration of the life of Mary Seacole.