It's back to school, college and university for many of us. To mark the occasion, here at Rugby library we've put together a list of some of our favourite reads that relate to some form of formal or informal learning. We hope you find inspiration in our selection.
Search on our catalogue for all these titles and happy reading!
---
Jo
Starter for Ten by David Nicholls
I had some laugh out loud moments reading this book. Brian Jackson is the first in his working-class family to go to university. He exudes naïve excitement and enthusiasm, is desperate to fit in and show off what he knows, especially when he is recruited to the University Challenge team. Along the way, he falls for someone way out of his league and gets his heart broken. All in all, a typical first year undergraduate experience that will make you cringe with recognition.
One Day by David Nicholls
A David Nicholls classic. Emma and Dexter meet and form an unlikely connection on the evening of their graduation. They go their separate ways but stay in touch over the years. We see their lives change, relationships come and go, careers take off and then falter, but through all the ups and downs they maintain a friendship of sorts until they finally realise what we knew all along….they are meant to be together, or are they?
Oystercatchers by Susan Fletcher
While Moira's sister is in hospital in a coma, she tells her life story acknowledging her selfishness as a child, sister and daughter. After choosing to isolate herself from her family in Wales, she spends most of her childhood in a Norfolk boarding school until she leaves and meets her future husband. Will adulthood and this relationship change her, or will she continue to live a lonely existence even when surrounded by others? As is always the case with Susan Fletcher books, the description of the natural environment beautifully sets the scene for this sad tale of trust, loss and isolation.
Summerhill and A.S. Neill edited by Mark Vaughn
This book describes the philosophy behind, and day to day practice of, Summerhill School. First established in 1921, this small independent school is the epitome of child-centred education that is talked about in today's state schools but is rarely practised in the way that Summerhill defines it. Often described as the 'oldest children's democracy in the world', the school encourages children to have a say in their education valuing the idea that they will learn when they are ready. This book reminds me that there is no perfect education system but if we are to come close, we must allow different ideas and systems to exist.
I Am Malala by Malala Yousafzai
Given recent international events I had to include I Am Malala in this blog. This is the true story of Malala's determination to campaign for girls' education in her community even when she was shot in the head by the Taliban. After her miraculous survival she went on to be the youngest recipient of the Nobel Peace Prize in 2014. A must-read for all youngsters.
Good Ideas: How to be Your Child's Best Teacher by Michael Rosen
The wonderful Michael Rosen celebrates all aspects of informal education in this book. He posits that the best kind of learning does not happen when we are sat behind a desk in a classroom, but happens by living in the world around us. Our homes and day to day to activities provide us with fabulous places to learn, from long car journeys, having a bath, sitting in a train station or walking across a beach. This book contains lots of ideas, games, quizzes to engage our curiosity and enquiring mind to help us learn about the world.
---
Cheryl
The Art of Fielding by Chad Harbach
I read this book years ago and it became one of my favourites. I know nothing about baseball and have little to zero interest in team sports, but this book is about so much more than baseball. It is the tale of five people involved in the life of a small liberal arts school in Wisconsin called Westish College, but the book is not focused on baseball or college. It follows Henry Skrimshander as he arrives at college, a baseball genius, who is quiet and out of his depth. Above all it's a book about friendship, hope, ambition and relationships.
The Humans by Matt Haig
I always enjoy Matt Haig's books, but this is one of my favourites. It focuses on Professor Andrew Martin, a mathematician at Cambridge University, who has just discovered the secret theory to prime numbers. This is a major concern to the population of advanced beings on a planet called Vonnarian, many light years from Earth, so they have sent one of their beings to Earth to eliminate those who have knowledge of what the professor discovered. The alien takes over Professor Martin's body and tries to understand how humans' function. A funny reflection on the oddities and nuances of the human race, with a lovely chapter called 'Advice for Humans' towards the end.
---
Lesley
The Reading List by Sara Nisha Adams
I reserved her Debut Novel after seeing it on coming soon on Fantastic Fiction. Aleisha (17) a Library Assistant in a London library finds a Reading list whilst returning books. Mr Patel (Mukesh) who is recently widowed visits the library to return a book his wife had loaned. He isn't a reader himself but wants to start to get closer to his Granddaughter Priya because his wife used to read to her. Aliesha forms a close friendship with Mukesh by recommending the books on the list which they read at the same time. Through reading they begin to imagine the characters of the popular books in their daily lives in their close community. Aliesha also reads to her poorly mother when they find out where the list really came from!!
This book left me inspired to read these popular titles on the list to come out of my comfort zone and I liked the way Sara also left her own Reading list of books to read that inspired her to become a writer.
---
Dee
The Truth Pixie Goes to School by Matt Haig
Matt Haig doing what he does best, a fun read for children and adults alike with a beautiful life lesson entwined about being yourself and acceptance. The book is also beautifully illustrated by Chris Mould, with inky visuals to bring the story to life.
The Prime of Miss Jean Brodie by Muriel Spark
The tale of a so-called progressive teacher in an Edinburgh girls' school during the 1930's, and the young girls experience and opinions on their teacher over the years. A fascinating analysis of the characters, from Miss Jean Brodie and her fellow teachers and the young girls that she teaches. It gives a real insight into the pre-war lives of women and attitudes towards marriage and relationships.
Captain Tom's Life Lessons by Tom Moore
Lifetime brings constant learning and lessons in what it is to be human and Captain Tom's life affirming book, brings you lots of beautiful golden nuggets of wisdom that he learnt on his long journey through life. This book of inspiration to hold close to as we navigate through life's rich tapestry, the human spirit is an incredible thing, and this book leaves you feeling hope in an era of fear and confusion.
Wonder by RJ Palacio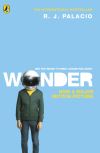 This beautiful story of Auggie Pullman an ordinary boy with an extraordinary face, introduces all readers to the movement to "Choose Kind". Providing the reader with a powerful experience and understanding of how it feels for Auggie and his family living in his world longing to belong at school with his peers, as Auggie feels like any other kid but unfortunately, he is not always seen this way.
---

Alice
The Worst Witch by Jill Murphy
Before Harry Potter and Hogwarts there was Mildred Hubble and Miss Cackle's Academy for Witches. Mildred is great, she always gets her spells wrong and gets herself into trouble but she is a lovable character. Illustrated by the author this is an absolute gem.
H Is For Hawk by Helen MacDonald
The things we do to deal with grief, in this case buying and training a Goshawk. A marvellous book, raw ,powerful and with some passages that take your breath away. I borrowed it and loved it so much I bought a copy .
---
Keith

The Secret History by Donna Tartt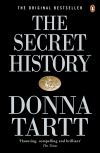 It's been the best part of 10 years since I read this, but I still tell people that this is one of my all-time favourites.

The action of this murder mystery takes place at an elite American university, and the story begins when the narrator, Richard Papen, is denied access to an exclusive group of students who are studying the literature and philosophy of ancient Greece. When Papen helps some of the students to complete their assignments, they help him to endear himself to the group's enigmatic professor, who – eventually – admits Richard to his lectures.

After members of the group accidentally kill someone, they find themselves being blackmailed by an insider, so they have to decide whether or not to kill again, but – this time – on purpose.

The Catcher in the Rye by JD Salinger
As a teen, I was the artsy, sensitive, loner of the village, so – yep! I'm a massive cliché – I really liked JD Salinger's cult classic The Catcher in the Rye.

Our narrator is angsty teenager Holden Caufield, who – it seems – is enraged and disappointed by just about everyone (including his brother, who, according to Holden, is wasting his literary talents by writing scripts for Hollywood movies).

Holden is a student at an American boarding school, but, after fighting with his roommate, he decides to catch a late train to New York City. During his trip, Holden (amongst other things) chats to the wealthy mother of a student he dislikes, is robbed of his money, has a bad date, and visits an old teacher (a meeting that ends awkwardly).

Except for this, and a few shorter works, Salinger never published another book, and – after the massive success of The Catcher in the Rye – he retired from public life altogether and became a mysterious, and much revered, figure.

Brideshead Revisited by Evelyn Waugh
This one's by the aristocratic English writer Evelyn Waugh.

The story begins when, towards the end of WWII, a soldier called Charles Ryder, along with his battalion, is sent to an English estate called Brideshead. As it happens, Ryder knows Brideshead very well, as it's the home of a friend, Lord Sebastian Flyte, who was a student with Charles at Oxford.

From here, the story flashes back to Charles's first encounters with Sebastian, who invites Charles to spend the summer as a guest at Brideshead. While there, Ryder learns more about the Flytes, and becomes a close family friend.

Soon, it becomes clear that Sebastian has a problem with alcoholism, and he swaps England for Morocco. Eventually, after, years away from Brideshead, Charles is asked by the Flytes to bring his friend Sebastian back to England and back to his family. From here, Charles's life continues to become more and more entwined with the lives of the Flytes, and with Sebastian's sister, Julia, until – in 1939 – he joins the army and goes to war…
---
Joe
The Rotters Club by Jonathan Coe
A brilliant and funny book about a group of friends growing up in 1970s Birmingham. I really liked how their lives are affected by the wider events and social upheaval of the decade, like the IRA bombings, industrial strikes and the prevalence of the National Front. Also, some bits of it are told as letters and journal entries written by the characters and I like it when authors do stuff like that. Something made me laugh on pretty much every page. There's also a sequel – The Closed Circle, which follows the same characters in the 1990s.
---
Good Luck to everyone going back to school/embarking on a learning journey – The Rugby Library Team.