We know that more and more Reading Groups who use our Collection in Warwickshire are starting to meet back up to discuss their books. Many groups have carried on virtually over the last 18 months but slowly, and, of course, safely, more groups are starting to meet again and we love it!
We've added a few new titles to the Reading Group Collection in recent months. The hugely successful Hamnet by Maggie O'Farrell is now one of our titles, as is Small Pleasures by Clare Chambers and the award-winning The Vanishing Half by Brit Bennett.
We currently have 291 sets for Reading Groups to choose from (correct August 2021) and we do welcome suggestions too – look for the 'Recommend a Title' button near the bottom of the Reading Group Collection page.
With so much choice, we know it can sometimes be hard to pick a title so here's a round up of some of the reviews we've received from groups lately (via the paper review form that is included with each Reading Group Collection set. Reviews can also be posted online so don't forget to check there too for more suggestions!) Maybe one will catch you eye for your next meeting and if there are enough available copies to meet your group's need, get requesting it!
If you have any queries about the Reading Group Collection, or you would like to sign up for our periodic updates, you'll find details of how to get in touch on our Reading Group Collection page.
---
My Perfect Sister by Penny Batchelor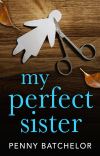 This debut novel by Warwickshire-based author, Penny Batchelor, is a fairly recent addition to the Reading Group Collection but a few groups have borrowed it and given it a try. Reviews mention that the novel "generated a lot of discussion on the personal loss of a loved one" and a group in Nuneaton rated the book 'Very Good'.
A further group from Alcester noted that there was a lot to talk about in their meeting, with some of the group enjoying reading this first novel and others wanting to know more about some of the characters.
Taken from the book's blurb: Annie is 5 when her sister Gemma leaves for school and never returns. The family's lives are changed forever with Gemma's disappearance and Annie feels neglected and unloved. When she is just 16, she decides she can no longer live in the shadow of her perfect but absent sister and she leaves home, falling in and out of jobs and relationships, her resentment for Gemma always there, bubbling under the surface.
Many years later she returns home to care for her mother, ill with cancer. Her anger only grows when she sees Gemma's room still kept as a shrine while hers is now her mother's sewing room, but as she cares for her mum she begins to soften and egged on by her best friend Priti she realises she has to uncover what happened to Gemma, for all their sakes.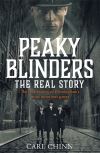 Peaky Blinders – The Real Story: The True History of Birmingham's Notorious Gang by Carl Chinn
You've watched the TV series, now it's time to read the book and find out all about the real story of the Peaky Blinders. This non-fiction title is available for groups to borrow and, according to one group, can "generate some good discussion, particularly about social history". It has "some interesting factual material" and would be especially interesting to any readers who want to know more about the history of Birmingham's gangs.
We think that this will make a great reading group pick, by order of the Peaky Blinders!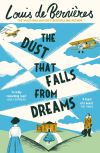 The Dust That Falls From Dreams by Louis de Bernieres
If your Reading Group is looking for a meaty read to get absorbed in then this near 500 page novel by the author of Captain Corelli's Mandolin might be just the thing! According to a group located near Whitnash, the book provoked lots of discussion around a variety of topics including social history, the role of women and the role of servants. The group found the writing very descriptive, though do caution that this might not be a book for the squeamish!
The book's blurb give more insight into what the book is about: In the brief golden years of King Edward VII's reign, Rosie McCosh and her three sisters are growing up in an idyllic and eccentric household in Kent, with their 'pals' the Pitt boys on one side of the fence and the Pendennis boys on the other. But their days of childhood innocence and adventure are destined to be followed by the apocalypse that will overwhelm their world as they come to adulthood.
For Rosie, the path ahead is full of challenges. Torn between her love for two young men – one an infantry soldier and one a flying ace – she has to navigate her way through extraordinary times. Can she, and her sisters, build new lives out of the opportunities and devastations that follow the Great War?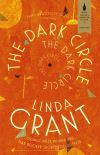 The Dark Circle by Linda Grant
The thoughts of a group based in Warwick: " A very good read, enjoyed by almost everyone within the group. It generated a good discussion, even via email. Members enjoyed the social history, particularly as they were able to relate to it personally. Some even had experience of hospitals post Second World War. There was a lost to discuss – social and medical aspects of the newly formed NHS, mixing of social classes, medical treatments and isolation. Also a very timely read as we live in a time of pandemic and vaccine development."
The book's blurb: All over Britain life is beginning again now the war is over but for Lenny and Miriam, East End London teenage twins who have been living on the edge of the law, life is suspended – they've contacted tuberculosis. It's away to the sanatorium – newly opened by the NHS – in deepest Kent for them where they will meet a very different world: among other patients, an aristocrat, a young university grad, a mysterious German woman and an American merchant seaman with big ideas about love and rebellion.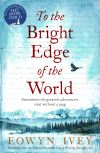 To The Bright Edge of the World by Eowyn Ivey
A group in Stratford sent us in this review: "Members were unanimous in their praise for this book. Some had already read her debut novel, The Snow Child and felt that this second novel more than met expectations. Set in Alaska in 1885, she chronicle the journey and exploration of Colonel Allen Forrester and a small team of men along the Wolverine River with a view to open up the interior of the country to gain access to its resources.
Members praised the quality of Ivey's writing and her descriptions of the hostile landscape. Although some were hesitant about the format, we agreed it was effective. Some would recommend reading her first book before this one".
The Purple Swamp Hen and Other Stories by Penelope Lively
Short stories can often divide readers – some love them while others struggle. This is one of the short story collections in our Reading Group Collection (others include Five Stories, Girl Balancing by Helen Dunmore and All The Beloved Ghosts by Alison MacLeod) and we recently got a great review from a group in Bishops Tachbrook.
Despite some members of the group not being fans of short stories, this collection went down well. The mix of stories in the book prompted some varied discussions and readers felt that the author set the scene, atmosphere and characters of each short story really well. They found the book clever and enjoyable and would recommend this to other groups, though did warn that some of the stories do get a little creepy.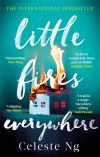 Little Fires Everywhere by Celeste Ng
Another title that gained a fantastic review from a group based in Rugby was Celeste Ng's Little Fires Everywhere which the group felt should be highly recommended to other reading groups as it gives lots for readers to interrogate. They wrote "Plenty of strands to this story promoting good discussion, especially appreciating the author's connection with the community where the story is set which leant authenticity to the descriptions." The group "felt there was potential for many sequels", though did caution that the story starts slowly so readers should persevere before the ending kicks in and the different story strands tie together.
Also a good one to help answer the eternal question – which is better, the book or the TV series?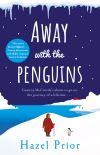 Away With The Penguins by Hazel Prior
If you're looking for a "light, easy read", then this could be the ideal title to pick for your group, according to another group based in Rugby. They describe it as a 'holiday-type' read and it has proved popular both amongst reading groups and from our library shelves.
Here's a bit more about the story: Veronica McCreedy lives in a mansion by the sea. She loves a nice cup of Darjeeling tea whilst watching a good wildlife documentary. And she's never seen without her ruby-red lipstick. Although these days Veronica is rarely seen by anyone because, at 85, her days are spent mostly at home, alone. She can be found either collecting litter from the beach ('people who litter the countryside should be shot'), trying to locate her glasses ('someone must have moved them') or shouting instructions to her assistant, Eileen ('Eileen, door!').
Veronica doesn't have family or friends nearby. Not that she knows about, anyway. And she has no idea where she's going to leave her considerable wealth when she dies. But today Veronica is going to make a decision that will change all of this.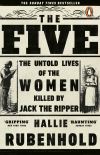 The Five by Hallie Rubenhold
We know we have mentioned this book before in previous Recommendation blogs but it's such an interesting read and continues to be popular so we thought we'd share another review – this time from a group based in Southam:
"It generated a great discussion and was especially relevant as it look at the role of Victorian women and we are an all-female group. Non-fiction social history was a change for us. We'd recommend it but it's not a gentle, uplifting summer read! Easy to read but hard subject matter. Grim, as you'd expect but also poignant".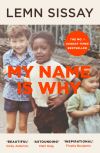 My Name is Why by Lemn Sissay
We're on a little bit of a non-fiction roll as this is also a title that has been getting more attention from reading groups and readers. We think its blurb will make it clear why: At the age of 17, after a childhood in a fostered family followed by six years in care homes, Norman Greenwood was given his birth certificate. He learned that his real name was not Norman. It was Lemn Sissay. He was British and Ethiopian. And he learned that his mother had been pleading for his safe return to her since his birth.
This is Lemn's story; a story of neglect and determination, misfortune and hope, cruelty and triumph. Sissay reflects on a childhood in care, self-expression, and Britishness, and in doing so explores the institutional care system, race, family, and the meaning of home.
In a recently received review, a group told us that they found this book "easy to read" with an "economical style". They found it thought-provoking and a lot of discussion was generated about topics such as love and the nature versus nurture debate. They gave it a score of nine out of ten and would definitely recommend it to other groups.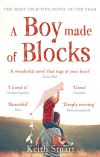 The Boy Made of Blocks by Keith Stuart
The book's blurb: Meet thirtysomething dad, Alex. He loves his wife Jody, but has forgotten how to show it. He loves his son Sam, but doesn't understand him. Something has to change. And he needs to start with himself. Meet eight-year-old Sam – beautiful, surprising, autistic. To him the world is a puzzle he can't solve on his own. But when Sam starts to play Minecraft, it opens up a place where Alex and Sam begin to rediscover both themselves and each other. Can one fragmented family put themselves back together, one piece at a time?
Review from a group in Rugby: "It generated a very long and animated discussion about two of the main subjects of the book – autism and loss. We gave the book 6.5/10 – mainly because people struggled to get into the book as they didn't like the main character. We would recommend as it generated a lot of discussion".
Review from a group in Leamington: "It was a fab book. The whole group agreed on this decision. Discussion was good. Interesting to read from a male viewpoint – seems like some time since doing that – and being able to empathise with him (as an all female book group). Subject matter was relevant – Minecraft is played by all our kids. The autism was an interesting perspective and insight too. We would definitely recommend – very easy style to read, easy to submerge in the story straight away. Friendly tone made it easy to read."
The Librarian by Salley Vickers
Rugby groups have been very vocal with reviews lately so here's another one. "We enjoyed the book and it generated a lovely discussion. An easy read, reflecting how things were in 1954. Quite an unusual Salley Vickers book in many ways but an interesting story".
The book's blurb: Sylvia Blackwell, a young woman in her twenties, moves to East Mole, a quaint market town in middle England, to start a new job as a children's librarian. But the apparently pleasant town is not all it seems. Sylvia falls in love with an older man – but it's her connection to his precocious young daughter and her neighbours' son which will change her life and put them, the library and her job under threat.
How does the library alter the young children's lives and how do the children fare as a result of the books Sylvia introduces them to?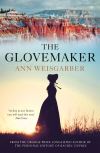 The Glovemaker by Ann Weisgarber
A bumper crop of reviews for our final selection. For a group in Southam, this book resulted in a "fabulous discussion. At first glance, this book might not sound very promising but it really did generate a fabulous discussion. There is a lot to learn and to think about and the author brings such humanity to the characters. Deborah, as the central character, is a very strong woman in a male-dominated faith structure and community. There are beautiful descriptions of the hard wintery climate, the commitment of the Mormon family and faith community".
A Rugby-based group shared that their discussions focussed of the religious aspects of the book – what it was like to live in that community and the challenges of living in the wilderness. They found this an easy read also, while a group in Nuneaton labelled this "a jolly good read" and, although quite a compact novel, the group really enjoyed it.
More about the story: Winter, 1888. In the inhospitable lands of Utah Territory, glovemaker Deborah Tyler awaits her husband's return home after months working across the state. But as his due date comes and goes without a word, Deborah starts to fear the worst.
Facing a future alone, matters are only compounded when a desperate stranger arrives on her doorstep. And with him, trouble. For although the man claims to just need a place to rest for the night, he wouldn't be here in the bitter month of January if he wasn't on the run. And where he goes, lawmen are sure to follow. Lawmen who wouldn't think twice about burning Deborah's home to the ground if they thought she'd helped their fugitive. With her husband's absence felt stronger by the minute, Deborah must make a decision. A decision that will change her life forever.