August is Women in Translation Month – an annual celebration of literature written by women that has been translated from languages other than English into English. It's the perfect time to discover new authors and books and so for our blog today, we've bought together a selection of titles available in our libraries or in our BorrowBox collection.
---
The Disaster Tourist by Yun Ko-Eun (translated from Korean by Lizzie Buehler)
Yona has been stuck behind a desk for years working as a programming coordinator for Jungle, a travel company specialising in package holidays to destinations ravaged by disaster. When a senior colleague touches her inappropriately she tries to complain, and in an attempt to bury her allegations, the company make her an attractive proposition: a free ticket for one of their most sought-after trips, to the desert island of Mui.
She accepts the offer and travels the remote island, where the major attraction is a supposedly-dramatic sinkhole. When the customers who've paid a premium for the trip begin to get frustrated, Yona realises that the company has dangerous plans to fabricate an environmental catastrophe to make the trip more interesting, but when she tries to raise the alarm, she discovers she has put her own life in danger.
Hurricane Season by Fernanda Melchor (translated from Spanish by Sophie Hughes)
'Hurricane Season' opens with the macabre discovery of a decomposing body in a small waterway on the outskirts of La Matosa, a village in rural Mexico.
'Brutal, relentless, beautiful, fugal, Hurricane Season explores the violent mythologies of one Mexican village and reveals how they touch the global circuitry of capitalist greed. This is an inquiry into the sexual terrorism and terror of broken men. This is a work of both mystery and critique. Most recent fiction seems anaemic by comparison.'
Ben Lerner, author of The Topeka School
Breast and Eggs by Mieko Kawakami (translated from Japanese by Sam Bett and David Boyd)
On a hot summer's day in a poor suburb of Tokyo we meet three women: thirty-year-old Natsuko, her older sister Makiko, and Makiko's teenage daughter Midoriko.
Makiko, an ageing hostess despairing the loss of her looks, has travelled to Tokyo in search of breast enhancement surgery. She's accompanied by Midoriko, who has recently stopped speaking, finding herself unable to deal with her own changing body and her mother's self-obsession. Her silence dominates Natsuko's rundown apartment, providing a catalyst for each woman to grapple with their own anxieties and their relationships with one another.
Eight years later, we meet Natsuko again. She is now a writer and find herself on a journey back to her native city, returning to memories of that summer and her family's past as she faces her own uncertain future.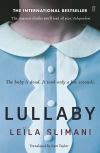 Lullaby by Leila Slimani (translated from French by Sam Taylor)
When Myriam, a French-Moroccan lawyer, decides to return to work after having children, she and her husband look for the perfect caretaker for their two young children. They never dreamed they would find Louise: a quiet, polite and devoted woman who sings to their children, cleans the family's chic apartment in Paris's upscale 10th arrondissement, stays late without complaint and is able to host enviable birthday parties.
The couple and nanny become more dependent on each other. But as jealousy, resentment and suspicions increase, Myriam and Paul's idyllic tableau is shattered.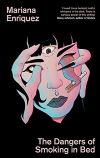 The Dangers of Smoking in Bed by Mariana Enriquez (translated from Spanish by Megan McDowell)
Welcome to Buenos Aires, a city thrumming with murderous intentions and morbid desires, where missing children come back from the dead and unearthed bones carry terrible curses.
These brilliant, unsettling tales of revenge, witchcraft, fetishes, disappearances and urban madness spill over with women and girls whose dark inclinations will lead them over the edge.
Miss Chopsticks by Xinran (translated from Chinese by Esther Tyldesley
Sisters Three, Five and Six don't have much education, but they know two things for certain: their mother is a failure because she hasn't produced a son, and they only merit a number as a name. Women, their father tells them, are like chopsticks: utilitarian and easily broken.
But when they leave their home in the countryside to seek their fortune in the big city, their eyes are suddenly and shockingly opened. Together they find jobs, make new friends, and learn more than a few lessons about life…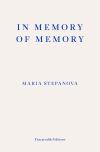 In Memory of Memory by Maria Stepanova (translated from Russian by Sasha Dugdale)
With the death of her aunt, Maria Stepanova is left to sift through an apartment full of faded photographs, old postcards, diaries, and heaps of souvenirs: a withered repository of a century of life in Russia.
Carefully reassembled, these shards tell the story of how a seemingly ordinary Jewish family managed to survive the twentieth century.
A Novel Bookstore by Laurence Cosse (translated from French by Alison Anderson)
Ivan, a one-time world traveler, and Francesca, a ravishing Italian heiress, are the owners of a bookstore that is anything but ordinary. Rebelling against the business of bestsellers and in search of an ideal place where their literary dreams can come true, Ivan and Francesca open a store where the passion for literature is given free rein.
Tucked away in a corner of Paris, the store offers its clientele a selection of literary masterpieces chosen by a top-secret committee of likeminded literary connoisseurs. To their amazement, after only a few months, the little dream store proves a success. And that is precisely when their troubles begin.
At first, both owners shrug off the anonymous threats that come their way and the venomous comments concerning their store circulating on the Internet, but when three members of the supposedly secret committee are attacked, they decide to call the police. One by one, the pieces of this puzzle fall ominously into place, as it becomes increasingly evident that Ivan and Francesca's dreams will be answered with pettiness, envy and violence.
The Ice Princess by Camilla Lackberg (translated from Swedish by Steven T Murray)
A small town can hide many secrets. Returning to her hometown after the funeral of her parents, writer Erica Falck finds a community on the brink of tragedy. The death of her childhood friend, Alex, is just the beginning. Her wrists slashed, her body frozen in an ice-cold bath, it seems like she's taken her own life.
Meanwhile, local detective Patrik Hedstrm is following his own suspicions about the case. It's only when they start working together that the truth begins to emerge about a small town with a deeply disturbing past.
The Eighth Life by Nino Haratischvili (translated from German by Charlotte Collins and Ruth Martin)
'That night Stasia took an oath, swearing to learn the recipe by heart and destroy the paper. And when she was lying in her bed again, recalling the taste with all her senses, she was sure that this secret recipe could heal wounds, avert catastrophes, and bring people happiness. But she was wrong.'
At the start of the twentieth century, on the edge of the Russian Empire, a family prospers. It owes its success to a delicious chocolate recipe, passed down the generations with great solemnity and caution. A caution which is justified: this is a recipe for ecstasy that carries a very bitter aftertaste …
Stasia learns it from her Georgian father and takes it north, following her new husband, Simon, to his posting at the centre of the Russian Revolution in St Petersburg. Stasia's is only the first in a symphony of grand but all too often doomed romances that swirl from sweet to sour in this epic tale of the red century.
---
We hope that's given you some ideas for #WITMonth. For even more suggestions, have a quick read of our blogs from 2019 and 2020.
Happy reading!