Today is Space Exploration Day, celebrating the day that the human race first walked on the Moon. On this day, in 1969, Neill Armstrong took his first steps on the lunar surface, followed by his fellow astronaut, Buzz Aldrin (a third member of the Apollo 11 crew, Michael Collins, remained in the command module Columbia, orbiting the Moon). You can read more about the explorations on the NASA website, including watching footage of the very first moonwalk.
To mark this day, our blog brings together a collection of books to help you jet amongst the stars, explore other planets and who knows, may be we'll meet a friendly extra-terrestrial along the way?
Let us which books you'll be reading this Space Exploration Day too and explore our library catalogue and BorrowBox collection for even more out of this world reads.
---
Children's Fiction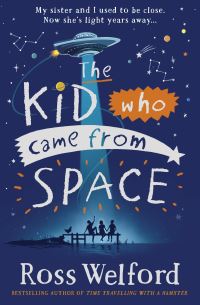 The Kid Who Came From Space by Ross Welford
A small village in the wilds of Northumberland is rocked by the disappearance of 12 year old Tammy. Only her twin brother, Ethan, knows she is safe – and the extraordinary truth of where she is. It is a secret he must keep, or risk never seeing her again. But that doesn't mean he's going to give up. Together with his friend Iggy and the mysterious (and very hairy) Hellyann, Ethan teams up with a spaceship called Philip, and Suzy the trained chicken, for a nail-biting chase to get his sister back.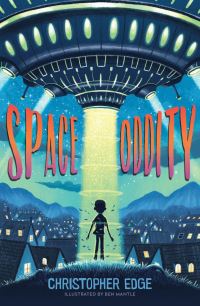 Space Oddity by Christopher Edge
You might think this story is an intergalactic adventure filled with laser blasters, black holes, killer robots and some very weird-looking aliens. And you'd be right. But it's mostly about a boy called Jake, his dad, and an awkward truth that starts in a supermarket.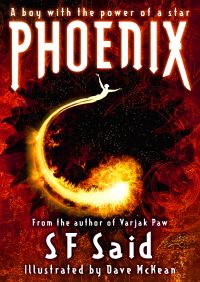 Lucky thinks he's an ordinary human boy. But one night, he dreams that the stars are singing – and wakes to find an uncontrollable power rising inside him. Now he's on the run, racing through space, searching for answers. In a galaxy at war, where humans and aliens are deadly enemies, the only people who can help him are an alien starship crew – and an alien warrior girl, with neon needles in her hair. Together, they must find a way to save the galaxy. For Lucky is not the only one in danger. His destiny and the fate of the universe are connected in the most explosive way.
How To Win A Nobel Prize by Barry Marshall
A time-travelling adventure for budding young scientists, by Nobel Prize winning Barry Marshall. Mary has always wanted to win a Nobel Prize and loves running her own science experiments at home. One day Mary stumbles on a secret meeting of Nobel Prize winners. Dr Barry Marshall agrees to travel with her through time to learn the secrets behind some of the most fascinating and important scientific discoveries. They talk time and space with Albert Einstein, radiation with Marie Curie, DNA with Crick, Watson and Wilkins – and much more.
---
Children's Non-Fiction
A Computer Called Katherine written by Suzanne Slade ; lllustrated by Veronica Miller Jamison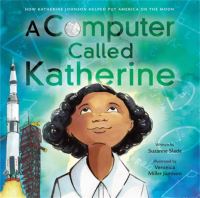 The inspiring story of NASA mathematician Katherine Johnson (the subject of the hit movie 'Hidden Figures'). Katherine Johnson grew up during a time when women were not encouraged to excel in the fields of math and science, and when African-Americans were heavily discriminated against. But she was so good at math that she zoomed ahead of her elementary school classmates, attended a high school far away from home, and started college at age fourteen, taking difficult geometry classes taught just for her.
She went on to become one of NASA's 'computers who wore skirts,' women who did calculations that helped the men engineers design flight plans and rockets. Katherine wasn't like other women. She asked lots and lots of questions, and she didn't stay out of design meetings that were previously just for men.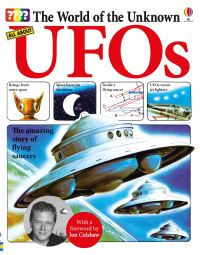 From flying saucers and supersonic spaceships to alien encounters and famous fakes, this classic title traces UFOs throughout history, and is the perfect companion for any space enthusiast.
First published in 1977, this is the second book from Usborne's beloved World of the Unknown series to be brought back by popular demand. With a brand new foreword by impressionist, actor and comedian Jon Culshaw, otherwise the book remains unchanged from the original.
For centuries people have been seeing strange lights and shapes in the sky, and weird creatures walking the Earth, but in recent years there seem to have been more of these 'objects' than ever. Researchers have tried to find out more about them, but while many have been explained, there still remain a few which defy identification.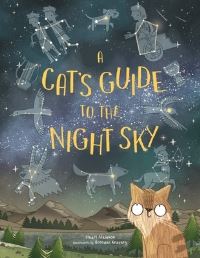 A Cats Guide To The Night Sky by Stuart Atkinson and illustrated by Brendan Kearney
If you look up at the sky on a dark night, what do you see? There's a whole universe staring back at you.
In the company of Felicity the cat, discover the phases of the moon, the constellations and how to spot the Northern Lights and the Milky Way.
This beautiful, fun book will introduce you to the beauty of the night sky and show you the stars like you've never seen them before.
Dogs In Space written by Vix Southgate and illustrated by Iris Deppe
Meet Belka and Strelka, the two dogs who changed the face of space history and became international celebrities in the process!
In 1960, two stray dogs were plucked from the streets of Moscow to be the guinea pigs of manned space flight. 'Dogs in Space' tells the incredible true story of these heroic strays – named Belka and Strelka. Selected from a number of potential canine cosmonauts, Belka and Strelka are put through their paces on the ground, as they practice rocket simulations and wearing spacesuits, before being launched into outer space as the first ever living creatures to successfully orbit the Earth.
Miraculously, the dogs survive the mission and upon their return embark on a tour of the USSR, clad in their carefully tailored jumpsuits – one red, one green – becoming international celebrities in the process.
Astrophysics for Young People in a Hurry by Neil DeGrasse Tyson (eAudio)
From the basics of physics to big questions about the nature of space and time, celebrated astrophysicist and science communicator Neil deGrasse Tyson breaks down the mysteries of the cosmos into bite-sized pieces. Astrophysics for Young People in a Hurry describes the fundamental rules and unknowns of our universe clearly-and with Tyson's characteristic wit, there's a lot of fun thrown in, too.
This adaptation by Gregory Mone includes extra explanations to make even the trickiest concepts accessible. Building on the wonder inspired by outer space, Astrophysics for Young People in a Hurry introduces an exciting field and the principles of scientific inquiry to young listeners.
---
Adult Fiction
The Space Between The Star by Anne Corlett
The Space between the Stars by Anne Corlett is an enthralling novel of love, the choices we make, and what it means to be human. It's also a dramatic road-trip across the stars, as a woman journeys across a plague-ravaged universe to the place she once called home, and the man she once loved.
How far would you travel to find your way home? Jamie Allenby wakes, alone, and realizes her fever has broken. But could everyone she knows be dead? Months earlier, Jamie had left her partner Daniel, mourning the miscarriage of their baby. She'd just had to get away, so took a job on a distant planet. Then the virus hit.
Jamie survived as it swept through our far-flung colonies. Now she feels desperate and isolated, until she receives a garbled message from Earth. If someone from her past is still alive – perhaps Daniel – she knows she must find a way to return.
She meets others seeking Earth, and their ill-matched group will travel across space to achieve their dream. But they'll clash with survivors intent on repeating humanity's past mistakes, threatening their precious fresh start. Jamie will also get a second chance at happiness. But can she escape her troubled past, to embrace a hopeful future?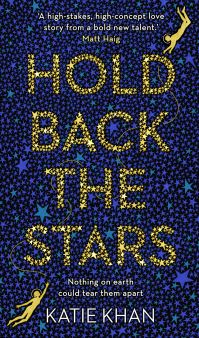 Hold Back The Stars by Katie Khan
Carys and Max have ninety minutes of air left. None of this was supposed to happen. But, maybe this doesn't need to be the end?
Adrift in space with nothing to cling to but each other, Carys and Max can't help but look back at the world they have left behind – a place where they never really belonged, and that they might now never return to.
None of this was supposed to happen… After the catastrophic destruction of the Middle East and the United States, Europe has become a utopia. Every three years, the European population must rotate into different multicultural communities, living as individuals responsible for their own actions. It is here that Max meets Carys, and immediately feels a spark of attraction. He quickly realizes, however, that Carys is someone he might want to stay with long-term, which is impossible in this new world.
As their relationship plays out, the connections between their time on Earth and their present dilemma in space become clear. When their air ticks dangerously low, one is offered the chance of salvation – but who will take it?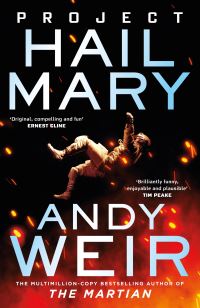 Project Hail Mary by Andy Weir
Ryland Grace is the sole survivor on a desperate, last-chance mission – and if he fails, humanity and the Earth itself will perish. Except that right now, he doesn't know that. He can't even remember his own name, let alone the nature of his assignment or how to complete it. All he knows is that he's been asleep for a very, very long time. And he's just been awakened to find himself millions of miles from home, with nothing but two corpses for company. His crew mates dead, his memories fuzzily returning, he realises that an impossible task now confronts him.
Alone on this tiny ship that's been cobbled together by every government and space agency on the planet and hurled into the depths of space, it's up to him to conquer an extinction-level threat to our species. And thanks to an unexpected ally, he just might have a chance.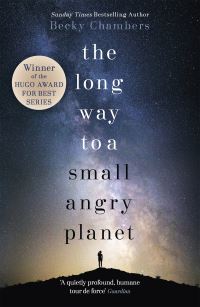 The Long Way To A Small Angry Planet by Becky Chambers
When Rosemary Harper joins the crew of the Wayfarer, she isn't expecting much. The Wayfarer, a patched-up ship that's seen better days, offers her everything she could possibly want: a small, quiet spot to call home for a while, adventure in far-off corners of the galaxy, and distance from her troubled past. But Rosemary gets more than she bargained for with the Wayfarer.
The crew is a mishmash of species and personalities, from Sissix, the friendly reptillian pilot, to Kizzy and Jenks, the constantly sparring engineers who keep the ship running. Life on board is chaotic, but more or less peaceful – exactly what Rosemary wants. Until the crew are offered the job of a lifetime: the chance to build a hyperspace tunnel to a distant planet. They'll earn enough money to live comfortably for years – if they survive the long trip through war-torn interstellar space.
---
Adult Non-Fiction
Apollo 11: The Inside Story by David Whitehouse
In July 1969, Apollo 11 became the first manned mission to land on the moon, and Neil Armstrong the first man to step onto its surface. US President Nixon called it the greatest week since creation.
In the most authoritative book ever written about Apollo, David Whitehouse reveals the true drama behind the mission, telling the story in the words of those who took part – based around exclusive interviews with the key players.
This enthralling book takes us from the early rocket pioneers to the shock America received from the Soviets' launch of the first satellite, Sputnik; from the race to put the first person into space, through President Kennedy's enthusiasm and later doubts, to the astronauts' intense competition to leave the first footprint.
In celebration of the 50th Anniversary of the Moon Landing, here is the story as told by the crew of Apollo 11 and the many other astronauts who paved the way or followed themselves after the first man to walk on the moon, Neil Armstrong, alongside Buzz Aldrin and Michael Collins. Astronauts, engineers, politicians, NASA officials, Soviet rivals – all tell their own story of a great moment of human achievement.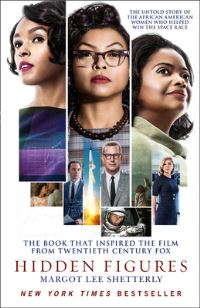 Hidden Figures: The Untold Story of the African American Women Who Helped Win The Space Race by Margot Lee Shetterley
Set amid the civil rights movement, the never-before-told true story of NASA's African-American female mathematicians who played a crucial role in America's space program.
Before Neil Armstrong walked on the moon, a group of professionals worked as 'Human Computers', calculating the flight paths that would enable these historic achievements. Among these were a coterie of bright, talented African-American women. Segregated from their white counterparts, they used pencil and paper to write the equations that would launch rockets, and astronauts, into space.
Moving from World War II through NASA's golden age, touching on the civil rights era, the Space Race, the Cold War, and the women's rights movement, 'Hidden Figures' interweaves a rich history of mankind's greatest adventure with the intimate stories of five courageous women whose work forever changed the world.
Ask An Astronaut: My Guide To Life In Space by Tim Peake
How does it feel to orbit the earth ten times faster than a speeding bullet? What's it like to eat, sleep and go to the toilet in space? And where to next – the Moon, Mars or beyond?
Ask an Astronaut is Tim's personal guide to life in space, based on his historic Principia mission, and the thousands of questions he has been asked since his return to Earth.
Accessible, in-depth, and written with his characteristic warmth, Tim shares his thoughts on every aspect of his mission. From training to launch, from his historic spacewalk to re-entry, he reveals for readers of all ages the cutting-edge science behind his ground-breaking experiments, and the wonders of day-to-day life on board the International Space Station.
The Human Cosmos: A Secret History of the Stars by Jo Marchant
For most of human history, we have led not just an earthly existence but a cosmic one. Celestial cycles drove every aspect of our daily lives. Our innate relationship with the stars shaped who we are – our religious beliefs, power structures, scientific advances and even our biology. But over the last few centuries we have separated ourselves from the universe that surrounds us. And that disconnect comes at a cost.
Jo Marchant takes us on a tour through the history of humanity's relationship with the heavens. We travel to the Hall of the Bulls in Lascaux and witness the summer solstice at a 5,000-year-old tomb at Newgrange. We visit Medieval monks grappling with the nature of time and Tahitian sailors navigating by the stars. We discover how light reveals the chemical composition of the sun, and we are with Einstein as he works out that space and time are one and the same. A four-billion-year-old meteor inspires a search for extra-terrestrial life. And we discover why star-gazing can be really, really good for us.