Throughout June, we celebrate Pride Month and get to showcase the many fantastic LGBTQ+ books and authors that are available from our libraries and in our BorrowBox collection as either eBooks or on eAudio.
Today, we give you a quick tour of some the highlights that we have been reading and loving this Pride Month. You can find more on our Inclusive Reads page and we'd love to hear any reading recommendations you have for us in the comments.
---
Fiction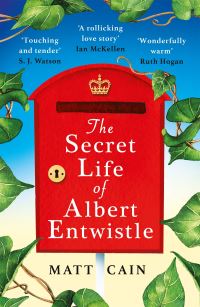 The Secret Life of Albert Entwistle by Matt Cain
Albert Entwistle was a postman. It was one of the few things everyone knew about him. And it was one of the few things he was comfortable with people knowing. 64-year-old Albert Entwistle has been a postie in a quiet town in Northern England for all his life, living alone since the death of his mam 18 years ago. He keeps himself to himself. He always has. But he's just learned he'll be forced to retire at his next birthday.
With no friends and nothing to look forward to, the lonely future he faces terrifies him. He realises it's finally time to be honest about who he is. He must learn to ask for what he wants. And he must find the courage to look for George, the man that, many years ago, he lost – but has never forgotten. Join Albert as he sets out to find the long-lost love of his life, and has an unforgettable and completely life-affirming adventure on the way.
Matt Cain also wrote The Madonna of Bolton, a love story set among the pebble-dashed terraces of Bolton.
Detransition Baby by Torrey Peters
Reese nearly had it all: a loving relationship with Amy, an apartment in New York, a job she didn't hate. She'd scraped together a life previous generations of trans women could only dream of; the only thing missing was a child. Then everything fell apart and three years on Reese is still in self-destruct mode, avoiding her loneliness by sleeping with married men.
When her ex calls to ask if she wants to be a mother, Reese finds herself intrigued. After being attacked in the street, Amy de-transitioned to become Ames, changed jobs and, thinking he was infertile, started an affair with his boss Katrina. Now Katrina's pregnant. Could the three of them form an unconventional family – and raise the baby together?
A Love Story For Bewildered Girls by Emma Morgan
Grace has what one might call a 'full and interesting life' which is code for not married and has no kids. Her life is the envy of her straight friends, but all this time she has been waiting in secret for love to hit her so hard that she would run out of breath, like the way a wave in a rough sea bowls you over, slams you into the sand, and nearly drowns you.
When Grace meets a beautiful woman at a party, she falls suddenly and desperately in love. At the same party, lawyer Annie meets the man of her dreams – the only man she's ever met whose table manners are up to her mother's standards. And across the city, Violet, who is afraid of almost everything, is making another discovery of her own: that for the first time in her life she's falling in love with a woman.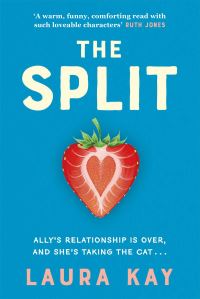 The Split by Laura Kay
Brutally dumped by her girlfriend, Ally is homeless, friendless, and jobless – but at least she has Malcolm. Wounded and betrayed, Ally has made off with the one thing she thinks might soothe the pain: Emily's cat. After a long train journey she arrives home to her dad in Sheffield, ready to fold herself up in her duvet and remain on the sofa for the foreseeable. Her dad has other ideas. A phone call later, and Ally is reunited with her first ever beard and friend of old, Jeremy. He too is broken-hearted and living at home again.
In an inspired effort to hold each other up, the pair decide to sign up for the local half marathon in a bid to impress their exes with their commitment and athleticism. Given neither of them can run, they enlist the support of athletic, not to mention beautiful, Jo. But will she have them running for the hills or will their ridiculous plan pay off?
---
Non-fiction
A Dutiful Boy by Mohsin Zaidi
Mohsin grew up in a poor pocket of east London, in a devout shia Muslim community. His family were close-knit and religiously conservative. From a young age, Mohsin felt different but in a home where being gay was inconceivable he also felt very alone.
Outside of home Mohsin went to a failing inner city school where gang violence was a fact of life. As he grew up life didn't seem to offer teenage Mohsin any choices: he was disenfranchised from opportunity and isolated from his family as a closet gay Muslim.
But Mohsin had incredible drive and became the first person from his school to go to Oxford University. At university came the newfound freedom to become the man his parents never wanted him to be. But when he was confronted by his father and a witch doctor invited to 'cure' him Mohsin had to make a difficult choice.
Diary of a Drag Queen by Crystal Rasmussen
Northern, working-class and sleeping with men three times her age, Crystal writes candidly about her search for 'the one'; sleeping with an editor in an attempt to become a world famous journalist; getting hired and fired by a well-known fashion magazine; being torn between losing weight and gorging on KFC; and her need for constant sexual satisfaction (and where that takes her).
Charting her day-to-day adventures over the course of a year, we encounter tucks, twists and sucks, heinous overspending and endless nights spent sprinting from problem to problem in a full face of makeup.
Queer: LGBTQ Writing from Ancient Times To Yesterday, edited by Frank Wynne
Drawing together writing from Catullus to Sappho, from Arthur Rimbaud to Anne Lister and Armistead Maupin, translator Frank Wynne has collected eighty of the finest works representing queer love by LGBTQ authors.
These pieces straddle the spectrum of queer experience, from Verlaine's sonnet in praise of his lover's anus and Emily Dickinson's exhortation of a woman's beauty, to Alison Bechdel's graphic novel of her coming out, Juno Dawson's reflections on gender and Oscar Wilde's 'De Profundis'.
With stories, poems, extracts and scenes from countries the world over, Queer is an unabashed and unapologetic anthology, which gives voice to those often silenced.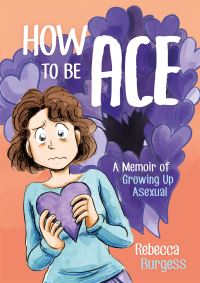 How To Be Ace by Rebecca Burgess
Brave, witty, and empowering, this graphic memoir follows Rebecca as she navigates her asexual identity and mental health in a world obsessed with sex. From school to work to relationships, this book offers an unparalleled insight into asexuality.
---
Young Adult
The Deepest Breath by Meg Grehan
Stevie is eleven and loves reading and sea-creatures. She lives with her mum, and she's been best friends with Andrew since forever. Stevie's mum teases her that someday they'll get married, but Stevie knows that won't ever happen. There's a girl at school that she likes more. A lot more. Actually, she's a bit confused about how much she likes her. It's nothing like the way she likes Andrew. It makes her fizz inside. That's a new feeling, one she doesn't understand.
Stevie needs to find out if girls can like girls – love them, even – but it's hard to get any information, and she's too shy to ask out loud about it. But maybe she can find an answer in a book. With the help of a librarian, Stevie finds stories of girls loving girls, and builds up her courage to share the truth with her mum.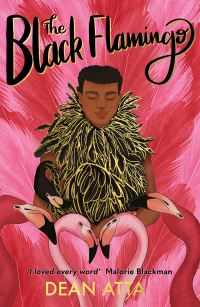 The Black Flamingo by Dean Atta, with illustrations by Anshika Khullar
A boy comes to terms with his identity as a mixed-race gay teen – then at university he finds his wings as a drag artist, The Black Flamingo.
A bold story about the power of embracing your uniqueness. Sometimes, we need to take charge, to stand up wearing pink feathers – to show ourselves to the world in bold colour. 'I masquerade in makeup and feathers and I am applauded'.
The Outrage by William Hussey
The idea that everything we'd gained, all of those hard-won rights, could be taken away from us, and that open minds could be closed again? But then the Outrage happened. Now there are rules for everything – what to eat, what to wear, what to do, what to say, what to read, what to think, who to obey, who to hate, who to love. Your safety is assured, so long as you follow the rules.
Gabriel is a natural born rule-breaker. And his biggest crime of all? Being gay. Gabriel knows his sexuality must be kept secret from all but his closest friends, not only to protect himself, but to protect his boyfriend. Because Eric isn't just the boy who has stolen Gabriel's heart. He's the son of the chief inspector at Degenerate Investigations – the man who poses the single biggest threat to Gabriel's life. And the Protectorate are experts at exposing secrets.
Meet Cute Diary by Emery Lee
Noah Ramirez thinks he's an expert on romance. He has to be for his popular blog, the Meet Cute Diary, a collection of trans happily ever afters. There's just one problem—all the stories are fake. What started as the fantasies of a trans boy afraid to step out of the closet has grown into a beacon of hope for trans readers across the globe.
When a troll exposes the blog as fiction, Noah's world unravels. The only way to save the Diary is to convince everyone that the stories are true, but he doesn't have any proof. Then Drew walks into Noah's life, and the pieces fall into place: Drew is willing to fake-date Noah to save the Diary. But when Noah's feelings grow beyond their staged romance, he realizes that dating in real life isn't quite the same as finding love on the page.
---
Children's
Me, My Dad and the End of the Rainbow by Benjamin Dean
Things aren't going great for Archie Albright. His dad's acting weird, his mum too, and he all he wants is for everything to go back to normal, to three months before when his parents were happy and still lived together. When Archie sees a colourful, crumpled flyer fall out of Dad's pocket, he thinks he may have found the answer. Only problem? The answer might just lie at the end of the rainbow, an adventure away.
Together with his best friends, Bell and Seb, Archie sets off on a heartwarming and unforgettable journey to try and fix his family, even if he has to break a few rules to do it.
King and the Dragonflies by Kacen Callender
In a small but turbulent Louisiana town, King lost his older brother. To move on, he must find himself. King is convinced his brother isn't dead, that he has instead turned into a dragonfly, and he searches for Khalid down by the bayou. Khalid visits him in turn, in King's dreams.
King must keep these secrets to himself as he watches grief transform his family. It would be easier if King could talk with his best friend, Sandy. But King had ended their friendship. Before his death, his brother had said, 'You don't want anyone to think you're gay too, do you?' But when Sandy goes missing, sparking a town-wide search, King finds his former best friend and the two begin an adventure as they hide Sandy down by the bayou, among the dragonflies.
As King's friendship with Sandy is reignited, he's forced to confront questions about himself and the reality of his brother's death.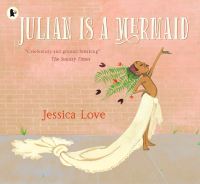 Julian Is A Mermaid by Jessica Love
While riding the subway home with his Nana one day, Julian notices three women spectacularly dressed up. Their hair billows in brilliant hues, their dresses end in fishtails, and their joy fills the train carriage.
When Julian gets home, daydreaming of the magic he's seen, all he can think about is dressing up just like the ladies and making his own fabulous mermaid costume.
But what will Nana think about the mess he makes – and even more importantly – what will she think about how Julian sees himself?
Uncle Bobby's Wedding by Sarah S. Brannen and Lucia Soto
Chloe loves, loves, LOVES her special uncle Bobby. So when she learns that Uncle Bobby is going to be getting married to his boyfriend Jamie she's not at all pleased. What if Uncle Bobby doesn't have time to play with Chloe anymore? But after spending a fun-filled day with Bobby and Jamie, she soon realises she's not losing an uncle, but gaining a whole new one!
---
You can also find eMagazines via the Libby app, including latest editions of titles such as Attitude and Gay Times.
If you're looking for local LGBTQ+ groups or other resources, you can find information on the Warwickshire County Council website and on the Warwickshire Pride website. Warwickshire Pride hold a number of social groups throughout the month and organise the annual Pride celebration.
Wishing you a happy Pride Month from everyone at Warwickshire Libraries