Ideas for some Autumnal Reading…..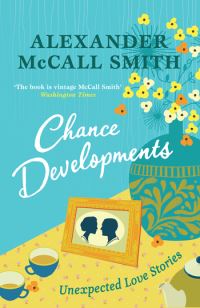 Chance Developments  by Alexander McCall Smith
This was loved by Heather from Bidford Library Reading Group. She says :
It was an absolute joy to read this book of short stories, most of them warm and touching with a good dollop of humour, but others not shying away from the harsher realities of life- war, divorce, death etc.
The stories are sufficiently short to be perfect bed-time reading, but at the same time, sufficiently long enough not to leave that sense of an abrupt ending and/or incompleteness I sometimes find with short stories. The author creates enough time and space to give some real depth of character to the main protagonists and often includes incidental snippets of information which may not necessarily contribute to the narrative as such, but adds a fullness and roundness to minor characters and to the world they live in.
It is a brilliant idea to build an imaginary story around old photographs- particularly black and white ones which give so much more scope for invention. It would be a great starting point for anyone who wanted to have a go at writing fiction, but didn't know where to begin.
Conversely, Life Book Club in Nuneaton found not enough to discuss in the book, to keep them happy, and did not think the stories were developed enough.
Alexander McCall Smith is a popular author, and his books are always in demand. His style of prose is light and entertaining, but at the same, wonderfully evocative of place, with well-defined characterisation. Short stories are well worth exploring! Jan
---
This Must be the Place  by Maggie O'Farrell
Thursday group in Alcester are enthusiastic:
This is my kind of book ! easy to read and drags you into the story and makes you read it in a couple of days.
The juxtaposition of the chapters keep you guessing the direction of the story until the very end. The structure and style of the chapters are interesting and varied. I feel I got to know and understand the various characters by the way they talk, what matters to them, and how they interact with others. A carefully constructed story, beautiful understanding of complex characters. I loved it   ( Sue)
Rana says : A really good read which I thoroughly enjoyed. At times the interweaving of characters, place and time, was unexpected and confusing, but the titles of each chapter helped as clarifiers, and I kept a note of chapter headings as an aide-memoire.
The author creates such vivid pictures of each character, that I felt I could identify and sympathise, falling in and out of sympathy with Daniel and Claudette at different times.
I shall look out for books by Maggie O'Farrell in future!
I am a great fan of Maggie O'Farrell. Do read  The Hand that Once Held Mine and her latest book ( autobiographical) is  I Am I Am, I Am.   ( Jan )
---
And for something completely different: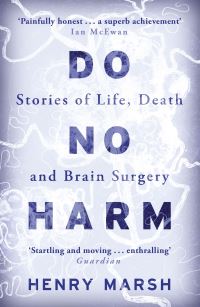 Do No Harm  by Henry Marsh  (story of a brain surgeon)
Reviewed by a member of Kinmond Court Group in Leamington.
My initial reaction – this is not for me-too squeamish!  But I persevered and am so glad I did-found it absolutely fascinating. Henry Marsh is a renowned neuro surgeon, who recounts his surgical life in chapters of individual brain operations. He reveals himself as a very honest, compassionate man, unafraid of telling of disasters when operations go wrong, and happy to go home satisfied when all goes right. . He is also very critical of the NHS, and it's bungling and need of reform.
A book everyone should read and marvel at this man's patience and genius, and give thanks that he and his colleagues work for the NHS.  
Excellent. Brilliant.
---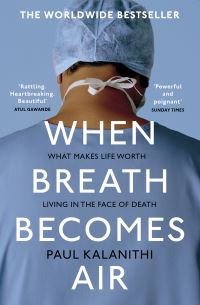 When Breath Becomes Air  by Paul Kalanithi.
An autobiographical book, by another neuro surgeon
St Peter's Pastimes group in Leamington, gave it ten out of ten, had a great discussion, and found it sad, positive and moving.
They can't wait to read the new Henry Marsh  Admissions, which we will add as soon as possible to the list. ( Watch this space !! )
---
Many thanks for sending your reviews in. If you would like to have you library book reviews featured on our blog (you don't have to be a member of a reading group!), send your reviews to jandawson@warwickshire.gov.uk