A fun weekend in the life of a librarian log:

Friday 5.30pm: Closing time! Off to the promised land! Driving through all this rain won't be fun, but at least it's not me driving, I get to finish my book 'The Library at Mount Char' by Scott Hawkins.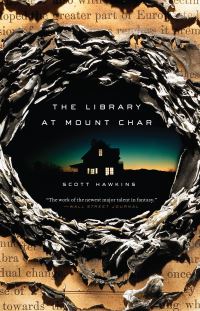 Friday 9pm: After a small detour for food in Birmingham and a nice rainy drive I've finished my book and I'm in Hay-on-Wye, town of books! Time to find my cottage for the weekend and sleep.

Saturday 8am: I'm too excited to sleep anymore, time to find out where I can go for breakfast…

Saturday 9.30am: I've wandered into the main part of town and found Richard Booth's bookshop, which happens to have a rather nice cafe in it. I've got to have pancakes and mocha. I have already purchased my first book of the trip: "Common Sense Bee-Keeping" It's old and lovely and totally to my taste, anyone who knows me knows I'm obsessed with bees. My favourite section of Rugby library is (595.799 or 638.1)

Saturday 1pm: I've found all three Addyman's bookshops, Addyman Books, Murder and Mayhem and The Addyman Annexe. The people who work in these shops are all fantastic, their website makes me laugh and their prices are so fair! I've gotten myself some more bee-keeping books and a couple of books from the 'Occult' section, the 'The Tibetan Book of the Dead' (294.382, available to borrow) and 'The Natural History of the Vampire' (398.21) if anyone's interested.

This slideshow requires JavaScript.
Saturday 2pm: I found The Fudge Shop! This cute lil place had Chocolate-orange fudge "that rivals Terry's", and they weren't lying it's amazing!
Saturday 7.30pm: We're back in Booth's Books for a String Quartet Concert! There's something special about being in such a lovely shop after hours, I really had to resist combing the shelves again, the Camilli String Quartet were really quite awesome, I'm glad there are events like this going on, for such a small town it really is bustling.

Saturday 10pm: I feel like an exhausted toddler, I've been bookshopped out, I didn't even know that was possible! Time to sleep.

Sunday 10am: Check out time, and hot chocolate time! To the pretty famous Sheperd's Ice Cream Parlour.

Sunday 11am: Couldn't leave Hay without visiting the Wye so a nice little river walk ends this trip nicely.

@AddymanBooks
@BoothsBookshop
@thefudgeshop

Written by LB