Wellesbourne Bishops group  found  How to Measure a Cow  by Margaret Forster led to an interesting discussion, and thought it " good";  St Edmund's in Dunchurch didn't like
Vinegar Girl  by Ann Tyler ( a re-telling of The Taming of the Shrew ) and  Coleshill library group found  Belgravia by Julian Fellowes,  an easy, predictable read, too much like Downton Abbey.
Another Coleshill group read My Name is Lucy Barton by Elizabeth Strout which had a mixed reception from them, from "well-observed" to "self-indulgent"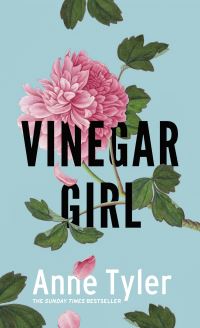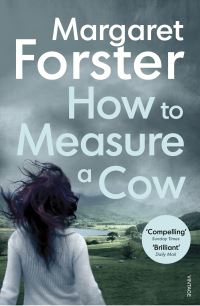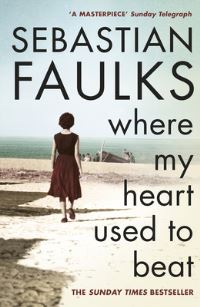 They thought it an easy read, and it had plenty to discuss for reading groups e.g Lucy's discovery of what her father did in the war, and why people make deathbed confessions.
Happy Mondays group in Rugby reviewed  Where my Heart used to Beat  by Sebasatian Faulks. They had a very good lively discussion due to differing opinions of the book and main character. General thoughts were that the book was disjointed and large sections needed to be re-read to understand it. All agreed there were too many disparate strands, although they all enjoyed the descriptions of the wars and the letter from Robert's father to his 2 year old son. It is well- written, and they would recommend it to a book group.    
Cutting for Stone  by Abraham Verghese  has been one of our most popular books in the reading group collection. It was published in 2009, so has been around a time, and now it's physical condition means that it will have to be discarded from the collection soon.  However a group at Leamington has reviewed it , and here are some extracts :
A most curious book, it reads more like a medical dictionary than a novel. Despite an aversion to the lengthy descriptions of operations and diseases, interest was caught.
The book is set in Ethiopia and concerns con-joined twins , with a background of the Ethipoian liberation movement.
It opened eyes to what was going on in the world in this period, and it's subsequent cosequences.
" Cutting for Stone" is part of the Hippocratic oath meaning " don't cut the blades stones"
Another good title is Gone Again  by Doug Johnstone, read by Alcester's Thursday group. They found this a fairly easy read, with good pace and momentum. The second part of the book seemed a bit fantastical and unreal, but the relationship between father and son was very credible. They thought the undercurrent of violence interesting and would recommend it.
The latest book by the wonderful Irish writer Edna O'Brien, The Little Red Chairs is not an easy or pleasant read , as Combrook group found out.  Haunting, thought-provoking, well-written and harrowing are words which describe the story well. Set in the aftermath of the Bosnian war in the early 1990s , the many issues of religion, nationalism, immigration, abortion are equally covered.
Many reviews thought this Edna O'Brien's best book—and it is truly powerful and unforgettable. Do read it !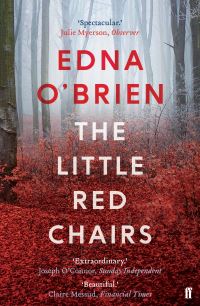 Continuing with a political theme In The Sea, there are Crocodiles by Fabio Geda  was inspirational for Acorn Ladies group, based in Warwick.  It is the story of a 10 year old migrant, making his way from Afghanistan to Italy. It made us consider the underlying issues in the home countries of today's migrants, and the difficult political issues of dealing with migrants, and our countries' policies on overseas aid. It is well-written, and recommended, especially to younger readers ( but also any reading group) as it shows how thankful we should be that we live in the UK. 
Alcester W I  has read The Paris Wife by Paula McLain. They considered it "very good" ,and one of the best they had read for some time. They found it well-written and very evocative of the era and  it's people. Many read it who would not have chosen it ( and that's one of the great bonuses  of  belonging to a reading group ! )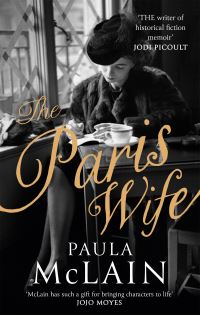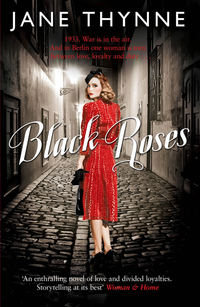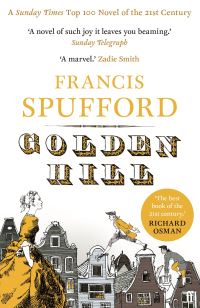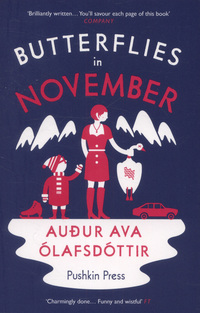 Treacle Tarts WI group had a very unusual outcome from their excellent read of Black Roses by Jane Thynne. They are organising a trip to Auschwitz –this epitomises the power of books and words surely?
They had a very good discussion on the book, which deals with how Hitler came to power , and how his regime is still being used in North Korea, and  the medals for families having large families is being copied by Russia today ( who knew? )
Francis Spufford's eighteenth century novel Golden Hill was again found a little tricky to read by some members of a Nuneaton group.  It is a good story once the style of writing is overcome.
Although Audar Ava Olafsdottir's book Butterflies in November  was quite strange, according to Budbrooke WI group, they would recommend reading it ( don't give up at the first page! ) They had mixed views, did not sympathise with the main character, and the humour passed them by. ! Neither did they try the recipes or the knitting pattern!
But do have a go. Consider it an Icelandic Saga….
Thanks to all for these great reviews. Do keep them coming.
If you have been inspired by a review to read a book, then do tell us about it!