Warwickshire Junior Book Award 2017!
School pupils help Warwickshire Schools Library Service celebrate its seventh Junior Book Award!
 18 Primary and Junior schools from across the county took part in this year's Junior Book Award organised by Warwickshire's Schools Library Service (WSLS).
Over 200 Years 5 and 6 pupils came together at The Royal Spa Centre in Leamington Spa for the exciting final celebration, which included talks from three of the four shortlisted authors and the announcement of the winner!
The award has seen pupils excitedly reading and discussing the four shortlisted titles before voting for their favourite.  The shortlist, taken from books first published in the preceding calendar year, comprised 'Cogheart' by Peter Bunzl, 'Little Bits of Sky' by S.E. Durrant, 'The Wilderness War' by Julia Green and 'Time Travelling with a Hamster' by Ross Welford.
The authors signed copies of their books and this followed questions from the pupils, not only about the process of becoming an author but also what was their favourite historical period and what did the authors want to be when they were younger, which the authors answered honestly!  The pupils voted 'Little Bits of Sky' as their favourite!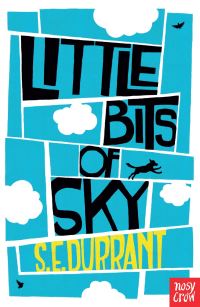 "Cllr Kaur, Warwickshire County Council Portfolio-holder for libraries, was thrilled to attend the ceremony and commented:  It was fascinating to hear from three of the authors who were up for this award, and to hear the intelligent and wide-ranging questions asked of them by pupils in year 5 and 6 from schools across our county."
Warwickshire Schools Library Service are currently working hard to finalise the revised format of our Year 9 Award that will take place in Autumn 2017. For the first time this year we are planning to get the students involved in choosing the final 4 short-listed books by running Long-list speed dating events with participating schools in September 2017. We hope that this will be something novel and exciting for the students to be involved in. They will then read the short-listed books and vote for their favourite at the beginning of December 2017! Our third and longest-standing award, the Warwickshire Secondary Book Award, will take place in the Spring Term of 2018 and is aimed at Years 7 and 8.
Photo below:  authors L to R – Peter Bunzl (Cogheart) S.E.Durrant (Little Bits of Sky) Ross Welford (Time Travelling with A Hamster) with Warwickshire School Library service staff.
Pupils images with photo permission: S.E.Durrant with Danji, a pupil from Bridgetown Primary School, Stratford Upon Avon. Who was given a special copy of Little Bits of Sky, translated into Japanese!
Ross Welford with Heather, a pupil from St Nicholas Primary, Kenilworth who was the winner of one of our competitions. Heather wrote a fantastic poem about time travelling!
For further information about Warwickshire Schools Library Service or the Warwickshire Book Awards, please contact: schoolslibraryservice@warwickshire.gov.uk  or  01926 413461.